Track pledges with Facebook Pixel, Sell Add-ons & get feedback from your backers, instantly. YG's backer engagement tool lets you set up automated messages to your backers, including links to your website, online store, Typeform and more.
Get started within 24 hours or less and start getting the most out of your campaign
By introducing your backers to your other products you can increase revenue per backer
This is the easiest way to improve Facebook ads and track conversions with your Pixel on Kickstarter
After purchasing the service, you'll go through some onboarding steps to link your campaign to YG's software so you can start to set up automated messages to your backers within 24 hours.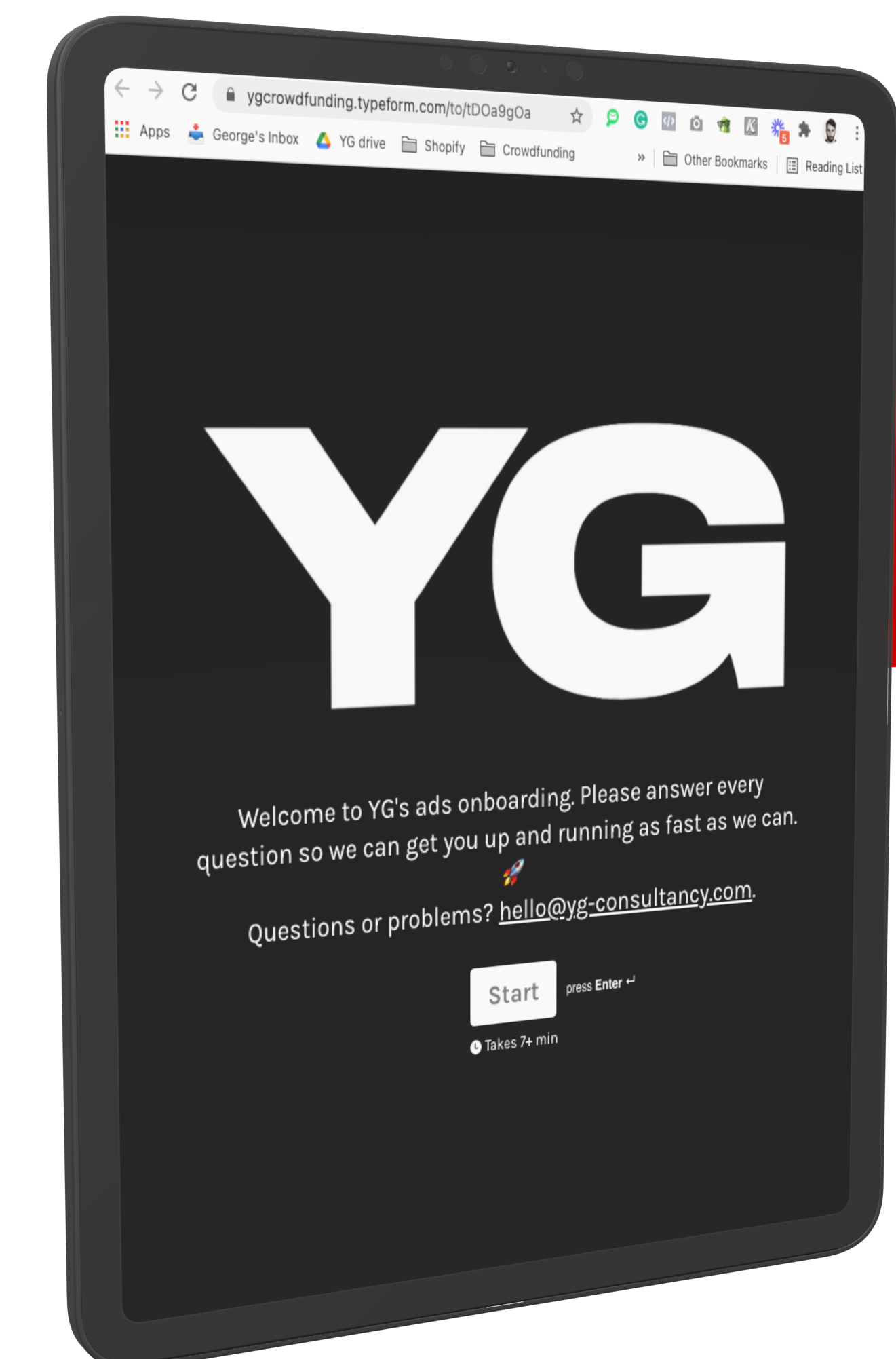 Write a custom message + link

Choose what you want to say to your backers, and where you want to send them after Kickstarter. In your message you can thank them for their pledge with a personalized note, and include any link you want to your website, social media page, e-commerce site, survey or anywhere else you want to engage with your backers.
Our software will send your custom message to every new backer right after they pledge, making your backers more engaged and sending them to wherever you want them to go.
Facebook Pixel Integration
---
Kickstarter doesn't natively support the Facebook Pixel on the platform. This makes running ads extremely inefficient and hard to manage. With our Backer Engagement Tool, you can send backers to a Pixelated page where you can capture the conversion event, and supercharge your ads.
---
Even if you're not running ads, but you'd just like to know more about your backers and their preferences, you can use our tool to send you backers surveys to ask what they think about your project.
Send backers a link to your Typeform or any other tool you use to collect valuable insights and information while your campaign is running.
---
If you're already selling other products on your Etsy, Shopify or anywhere else. you can direct your backers from Kickstarter directly to your store after they've made a pledge. This way you can upsell them and increase your revenue per backer while your campaign is live.
Collect backer emails instantly
---
Kickstarter doesn't give you backers' email address until after the campaign. With our Backer Engagement tool, you can ask backers for their email during your campaign, which helps you reach out, and is a great source for Facebook lookalike audiences to improve your ad performance.